Niels Lagergaard Pedersen.
"I am a very keen coastal angler – often you will find me on various coastlines with my flyrod and a big smile on my face. I started fishing more than 30 years ago – the last 25 years I have mainly done fly-fishing".
For me, fishing is meditation and sports in one package. It is breathing fresh air - and it's something I will never stop doing. I love to share my passion and experience with peers alike.

No matter if you need guiding or tips and tricks for your spin- or fly fishing, whether you are a beginner or experienced, I would love to spend some time with you. I do arrange both half day -and full day guiding trips for private individuals and groups, as well as companies, associations, school classes and peers.

Apart from guiding I have a solid experience within fishing gear adjustment and gear composition, which is important, especially if you are fly-fishing. I also arrange casting courses with single-handed fly rods . LINK.

Fishingguidedenmark.dk was inaugurated in 2014. The first few years I was on my own, but today I employ other high qualified certified fishing guides when needed for larger assignments or events. Apart from my own guiding company I am also project manager and certified fishing guide for the organization Fishing Zealand. I have a Master in Biology - and nature in general is my passion!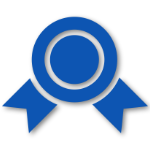 "Educated biologist"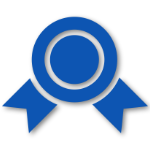 "Certified fishing guide"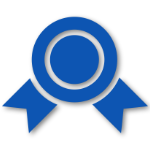 "25 years of experience"
My own carrier within fishing took place in the local harbor in Northern Jutland, Denmark where I grew up. After a while I began to develop a great interest for pike fishing, and I did spend a lot of time around the lakes of Aalborg and managed some good catches. During the years I started fishing in the stream/rivers of "Voer Å", "Lindenborg Å" and "Karup Å". My curiosity lead me further to investigate the coastal fishing for seatrouts. At that time, my passion for fly fishing was created and have followed me ever since. During my years of biology studies, I lived on the Island of Funen, Denmark, and especially in those years I decided that I would use both my private- and professional life doing what I am best at!
"I have been fishing with spin and fly along the many and various coasts and fjords of Jutland as well as in Funen and Zealand. Bornholm and Southern Sweden is also some of my favorite well visited spots".
I hope to hear from you
Niels Lagergaard Pedersen
+45 2267 7874